Shipping to PowerSteering.com
Gearbox Pitman Arms? - You can remove it or leave it attached. If you leave it on, it will be removed and reattached in the same position at "no" charge
Leaking oil during shipment can result in delays.

Gearboxes: remove oil from the power gearbox by turning the input (small) shaft many times with a vice-grip. (Cover the hose connections with a rag to avoid splatter.)

Pumps: rotate the pulley/shaft to push oil out of the pump housing. Remove the cap and allow the reservoir to drain overnight.

MANUAL gearboxes need NOT be emptied.

Ship gearboxes and pumps in separate boxes to avoid damage to your pump's thin metal reservoirs. Pump pulleys can be easily damaged in shipping so pack them accordingly.

Bag components in heavy plastic bags and seal. Place in a strong cardboard box with appropriate padding. (Scroll down for some "box-in-a-box" packaging recommendations and photos.)

Ship to:
PowerSteering.com
607 West Kathryn Street
Nixa, MO 65714
Phone: 1-417-374-7627 (cst)
Email: questions@powersteering.com
International Shipping: We are expert power steering rebuilders, but not experts with export documentation. If you want us to ship internationally, you'll have to help provide forms, tariff codes, etc.
When it arrives at PowerSteering.com
Your component is checked-in and a work order is created. We email (or call) you with the work order that describes the work to be performed and the cost. If there are questions, we get them resolved up front.
Poorly packed parts can result in shipping damage. The key to minimizing shipping damage is keeping the component tight in the packaging. If its loose, shifting around occurs, the box gets punctured and something is damaged or bent. Keep scrolling to see examples of good packaging practices.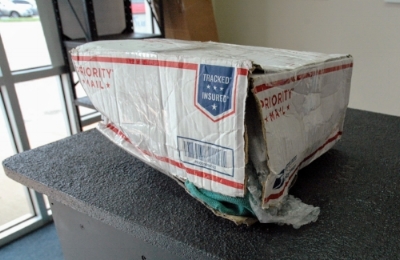 Examples of Customer's incoming Packages
Box-in-a-box packaging is one of the best way to keep your components safe during shipping. A tightly packed inner box for the component, nestled in a protective outer box. Below are examples of incoming packages we receive.
Some customers use plastic storage boxes as an inner pack and taped them up in a similar manner as this inner cardboard box.
Here, a customer bagged the inner box. This was a good way to keep the sharp edges of the component from cutting the plastic bag.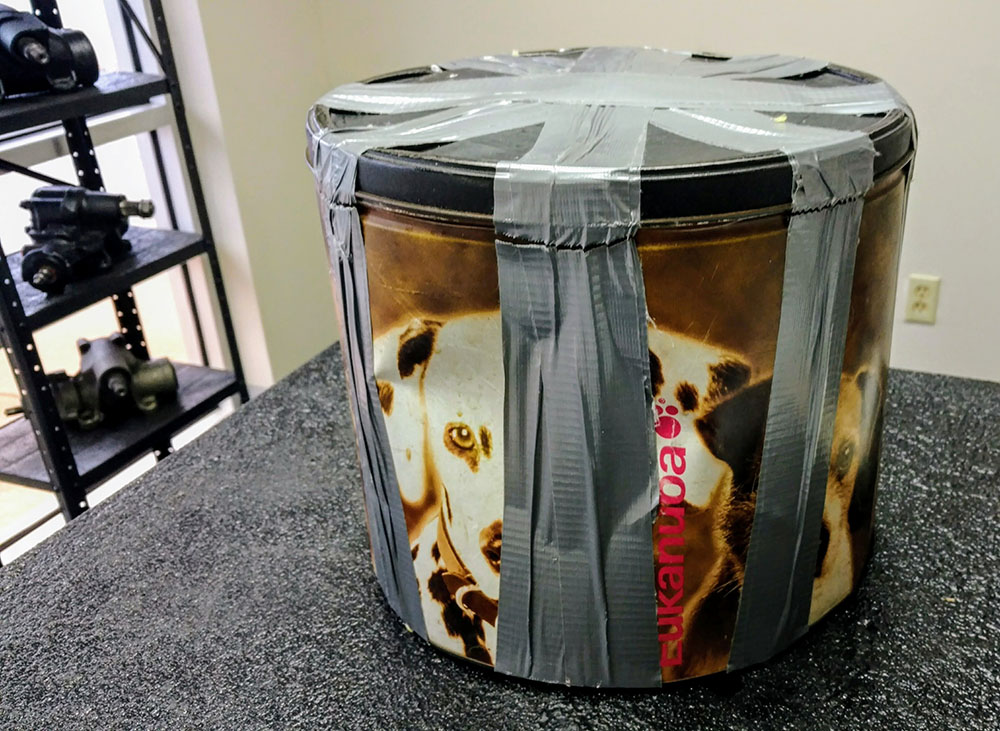 A dog food tin used as an inner box
A 1950's gearbox - where the 4.5 ft steering column is part of the gearbox...